Welcome to WWW Wednesday! This meme was formerly hosted by MizB at Should be Reading but is now hosted by Sam @ Taking on a World of Words.
The Three W's are:
What are you currently reading?
What did you recently finish reading?
What do you think you'll read next?
So here we go…
---
Currently reading: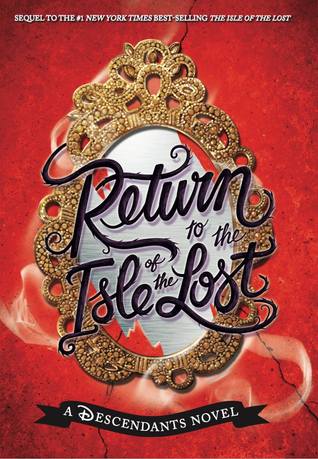 My daughter and I have been making steady progress through Return to the Isle of the Lost. I'm hoping we can finish it by the end of the month.
Next up is Believe (The Brightside, #3). I haven't read anything before from this author and it's really cute so far.
---
Recently finished:
This past week was once again filled completely with romance novels. 🙂

Stroked Hard (Stroked, #3)
Furious Rush
Waking Olivia
Play
Lucas (Preston Brothers, #1)

Click on the book titles to read the reviews that I have already posted.
---
Reading Next:
I'm doing a weekly read at the beginning of next week with my favorite Goodreads group of All the Rage. I've owned a physical copy of this book for a long time, so it's nice to finally read it.