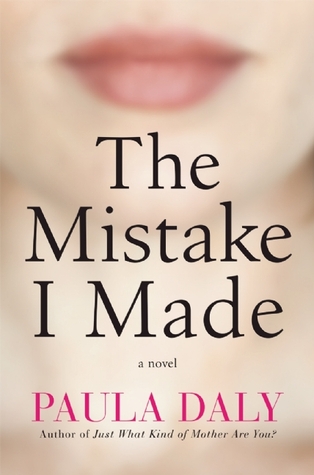 The Mistake I Made by Paula Daly
Publication Date: September 8, 2015
Publisher: Grove Press
Synopsis:
Roz is a struggling single mother. Her ex cheated on her and their debt is slowly crushing her. She's doing everything she can to pay the rent and keep food on the table, but it's not enough. Roz has two weeks until she and her son, George, are out on the street.
Then, she meets wealthy Scott Elias at her sister's house. Scott approaches Roz with an offer. He wants one night with her and he's willing to pay her a lot of money to do it. Roz really doesn't want to. Scott's a married man. It goes against everything Roz stands for…and yet, she knows she has to say yes. There's no other way.
But nothing is as simple as it seems and soon Roz is regretting her decision. Things are spinning out of control and all Roz can do is try to prevent any more damage.
My rating: 3 out of 5 stars
I liked The Mistake I Made, but I didn't love it. It started out extremely slow and gloomy. A lot of pages were spent describing the sad state of Roz's life. It was depressing. I understand that it had to be like that for her decisions to make sense, but it didn't necessarily make me want to keep reading.
It also took a long time for the story to build. It wasn't until about 3/4 of the way through that things started to really happen and the pace picked up. The first part of the book felt more like a drama than a thriller. I wish the entire book would have been as fast paced and interesting as the last fourth of the book because the twists and turns in the story were great. If the entire book would have been like the last fourth of the book, it would have been a 5 star book for me.
Thank you to Grove Press and Paula Daly for the opportunity to read and honestly review an ARC of The Mistake I Made.