Welcome to Top Ten Tuesday!

Top Ten Tuesday is an original weekly feature created by The Broke and the Bookish and is now hosted by That Artsy Reader Girl. This week's is Rainy Day Reads.
Now, I'm from the Seattle area and it doesn't rain every day here or anything, but it does rain quite a bit. I don't think there are any specific books that truly qualify as rainy day reads. Pretty much every book is a rainy day read as long as you want to read it! That being said, I am going to list some darker reads.
1. The Thirteenth Tale
Author: Diane Setterfield
2. Mud Vein
Author: Tarryn Fisher
3. The Weight of Blood
Author: Laura McHugh
3. See What I Have Done
Author: SarahSchmidt
4. Combative
Author: Jay McLean
5. Delicate Monsters
Author: Stephanie Kuehn
6. There is No Light in Darkness
Author: Claire Contreras
7. One Kick
Author: Chelsea Cain
8. The Silence of the Lambs
Author: Thomas Harris
9. The Girl with the Dragon Tattoo
Author: Stieg Larsson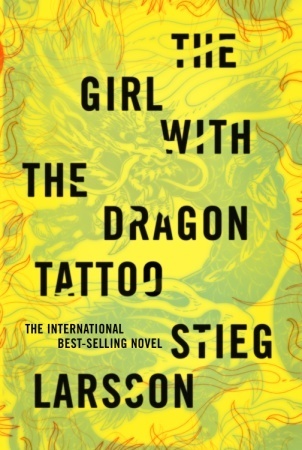 10. Gone Girl
Author: Gillian Flynn