Welcome to WWW Wednesday!
WWW Wednesday is a meme hosted by Sam @ Taking on a World of Words. The purpose is to share what I've reading lately. The three W's stand for:
What did you recently finish reading?
What are you currently reading?
What do you think you'll read next?
---
Recently Read
Happy Halloween!!! This week I was back to reading books off my TBR. I did read one ARC, but the rest were books I have planned to read for a long time. I read The Trouble with Love (Se, Love, & Stiletto, #4), Anti-Stepbrother, The Unbelievable,Inconceivable, Unforeseeable Truth About Ethan Wilder, and Muffin Top (The Hartigans, #2).
I also finished the AMAZING How to Walk Away.
Currently ReadIng
I'm reading another book off my physical TBR, Challenge (Harris Brothers, #1).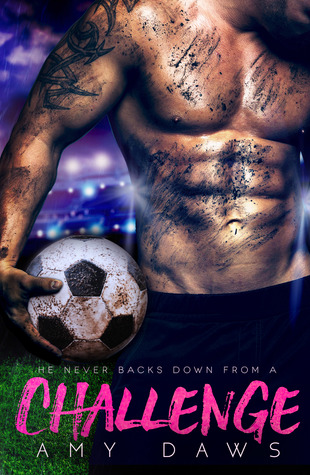 I'm also listening to King (King, #1). This is a book that I downloaded for free on my Kindle, but decided to listen to the audiobook from my library instead to knock it off my TBR. The narrators are really good.
Reading Next
My plan is to read Crazy Rich Asians (Crazy Rich Asians, #1).
What are you reading? Make sure to leave me your link below so I can check out your post. 🙂