Welcome to Top Ten Tuesday!

Top Ten Tuesday is an original weekly feature created by The Broke and the Bookish and is now hosted by That Artsy Reader Girl. This week's is Books You'd Mash Together (pick two books you think would make an epic story if combined). Since this one was going to be a tough one for me to do, I'm skipping it and going back to one of the topics I missed.
My topic this week will be: The Best Books I've Read So Far in 2018. Now, I kept this list to books released in 2018. Otherwise, this list would have been a lot longer. Here we go!
---
1. The Kiss Quotient
by Helen Hoang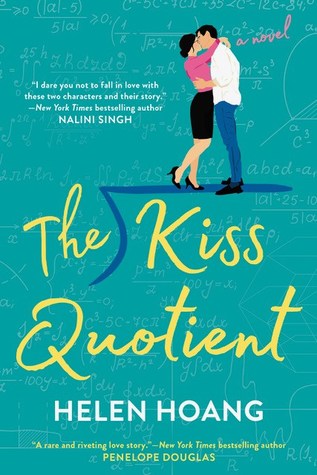 This is one of the best debut novels I've ever read. It was the most adorably sweet and subtly sexy romance. I adored it. (MY FAVORITE BOOK OF 2018!)
2. Love and Other Words
by Christina Lauren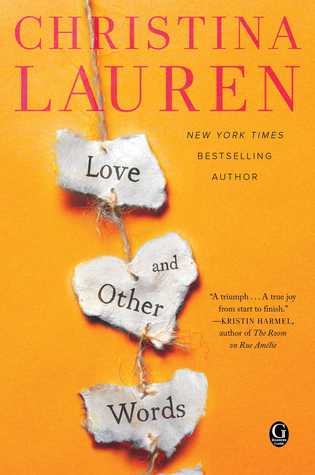 I loved the way Love and Other Words was written. It was such a bittersweet story, but it was so good. The past and present were woven together perfectly. The right amount of information was given at the right time. It was utter perfection.
3. A Wish For Us
by Tillie Cole
It's been a while since a book has made me feel the way A Wish for Us did. A Wish for Us was one of those emotionally raw books. (I am admitting to tears with this book, folks. It takes a lot to make me cry while reading.) There were elements to the story that weren't exactly new and that I could see coming, but those were eclipsed by the beauty of the story and the surprises it had in store.
4. Six Feet Under / Pieces of Eight (Mad Love Duet)
by Whitney Barbetti
I'm lumping both books in the Mad Love Duet together because one can't be read without the other. These books were a darker read. Six Feet Under left me feeling agitated and uncomfortable — but if also made me need to read Pieces of Eight. Pieces of Eight left me speechless in the best way.
5. The Upside of Falling / The Downside of Love (Blue Line Duet)
by Meghan Quinn
Another duet… The Upside of Falling left me feeling so angry! The cliffhanger wasn't what I was expecting. Waiting to read the second book drove me nuts. I wasn't sure I was going to like The Downside of Love, but I ended up really loving it. Meghan Quinn proved that she can do both rom-com and contemporary in the best way.
6. From Lukov with Love
by Mariana Zapata
Mariana Zapata couldn't have released From Lukov with Love at a better time. It's a book that centers around ice skating, and I read it right before the Winter Olympics. It taught me so much about the sport prior to watching it. It was also a very special slow burn romance.
7. Two Wedding Crashers (Dating by Numbers, #2)
by Meghan Quinn
Another book by Meghan Quinn. This time it's a rom-com. This book surprised me. I had no interested in the Beck after the first book in the series, but he ended up being my favorite character in the series after Two Wedding Crashers.
8. Cry Baby
by Ginger Scott
What Ginger Scott did in this book revolving around a gang was impressive. This was a tough topic, and she made me empathize with the characters in ways I never imagined. I thought about this book for days after reading it.
9. Jock Row (Jock Hard, #1)
by Sara Ney
Oh my goodness! I cannot even begin to tell you how much I adored Jock Row! I was expecting it to have a similar vibe as the How to Date a Douchebag series. It was in the way of hot, cocky college athletes and smart women, but it was also different. Jock Row was more of a sweet, almost slow burn romance. Scarlett and Rowdy took their time getting to know each other, and the result was utterly swoon worthy.
10. The Accidentals
by Sarina Bowen
Sarina Bowen is one of my most favorite NA/Adult contemporary romance writers. When I learned she was going to be writing her first YA novel, I was really excited. Based on what she's done in NA/Adult, I could only imagine what type of YA novel she would write. I knew it was going to be amazing, and I was right!