Welcome to WWW Wednesday!
WWW Wednesday is a meme hosted by Sam @ Taking on a World of Words. The purpose is to share what I've reading lately. The three W's stand for:
What did you recently finish reading?
What are you currently reading?
What do you think you'll read next?
---
Recently Read
I read a lot this week. I finished binge reading All Broke Down (Rusk University, #2) and All Played Out (Rusk University, #3). I also read ARCs of The World's Worst Boyfriend (The Bad Boyfriend Series, #1), The Hook-Up Experiment (The Experiment, #1), and Wanderlust. I'm not sure how I managed to read all of these books, but I did. Actually, I do know. It probably has a lot to do with a combination of staying up WAY too late every day last week, and a lot of time spent icing a swollen knee. I sat way more than I should have. Plus, romances are quick reads for me.
I also listened to The Twilight Wife. It's my book group's book of the month, so I any time I was cleaning, driving, or doing stuff around the house I listened to it. So basically this week I was either reading a book or listening to one.
---
Currently ReadIng
I'm currently reading Alphas Like Us. I couldn't wait to get started on this final book of the series!
I also started listening to Autoboyography. I'm right at the beginning of it. I like it so far.
---
Reading Next
My plan is to read an ARC of Long Shot next. I'm super excited for this new book from Kennedy Ryan!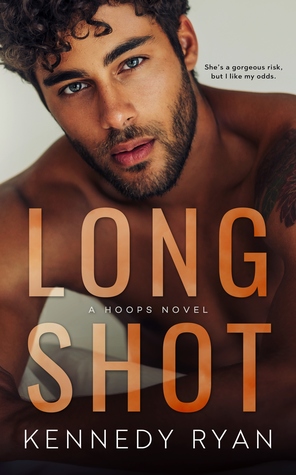 ---
What are you reading? Make sure to leave me your link below so I can check out your post. 🙂