This survey was created by Jamie @ The Perpetual Page-Turner.
Number Of Books You Read: A lot. i don't want to brag. 😉
Number of Re-Reads: 1
Genre You Read The Most From: contemporary romance
1. Best Book You Read In 2017?
(If you have to cheat — you can break it down by genre if you want or 2017 release vs. backlist)
Honestly, I've read a lot of amazing books this year. I'm going to have to go with the one that first comes to mind. It's a standout for sure. Grip by Kennedy Ryan.
2. Book You Were Excited About & Thought You Were Going To Love More But Didn't?
Oh, gosh this is a sad category. I'm going with After by Anna Todd. I hated this book. I thought I would love it. Nope.
 3. Most surprising (in a good way or bad way) book you read?  
Even though I hated the first book, I continued the After series out of morbid curiosity. I was shocked that I actually loved After Ever Happy, the last book in the series.
 4. Book You "Pushed" The Most People To Read (And They Did)?

Hmm…I don't know. Probably Sincerely, Carter or any other book by Whitney G. I've wanted more people to read her stuff. I feel like this year they finally did!
 5. Best series you started in 2017? Best Sequel of 2017? Best Series Ender of 2017?

Best series: Grip by Kennedy Ryan
Best sequel:
The Iron Tiara by Beth Flynn
Best series ender of 2017:
Still (Grip, #2) by Kennedy Ryan
 6. Favorite new author you discovered in 2017?
Mariana Zapata, Kennedy Ryan, Emma Scott, Tijan, Jamie Howard, Mignon Mykel, Jenn Bennett, L.J. Shen, Jen Frederick to name a few.
7. Best book from a genre you don't typically read/was out of your comfort zone?

It would have to be fantasy or sci-fi, so I'll go with Illuminae.
 8. Most action-packed/thrilling/unputdownable book of the year?

I haven't read a ton of thrillers this year. My favorite was probably Stillhouse Lake by Rachel Caine.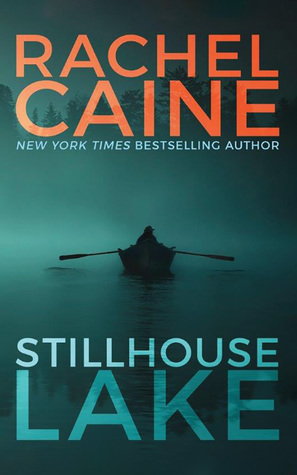 9. Book You Read In 2017 That You Are Most Likely To Re-Read Next Year?
I'm not much of a re-reader. I guess I'm just going to skip this one.
10. Favorite cover of a book you read in 2017?
I loved this cover so much that I started at the beginning of the series and read the entire thing.
11. Most memorable character of 2017?

Cletus from Penny Reid's Winston Brothers series. The dude is strange, but I love him.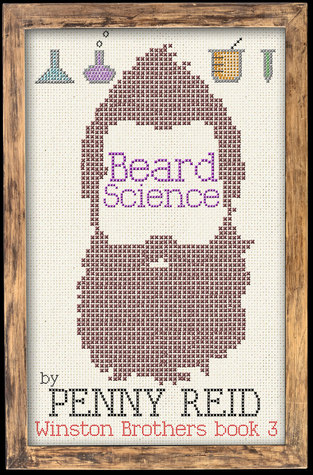 12. Most beautifully written book read in 2017?
I have to go with either Grip or Still.
13. Most Thought-Provoking/ Life-Changing Book of 2017?
Yep. Another Grip. This series just made me think so much! I felt like I learned a lot from this romance series.
 14. Book you can't believe you waited UNTIL 2017 to finally read? 
I've had The Law of Moses forever. I'm sad I didn't read it until this year.
 15. Favorite Passage/Quote From A Book You Read In 2017?
You can't reach what's in front of you until you let go of what's behind you.
–180 Seconds, Jessica Park
16.Shortest & Longest Book You Read In 2017?
Shortest: 32 pages
Longest: 849 pages
 17. Book That Shocked You The Most

(Because of a plot twist, character death, left you hanging with your mouth wide open, etc.)
I guess I just wasn't expecting this one to go where it did.
18. OTP OF THE YEAR (you will go down with this ship!)

(OTP = one true pairing if you aren't familiar)
Sadie & Andrew!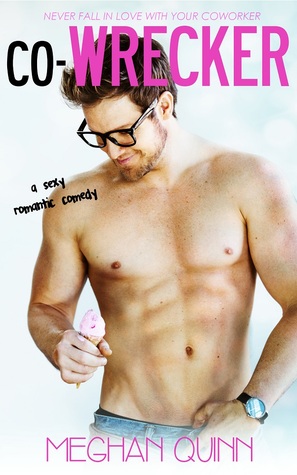 19. Favorite Non-Romantic Relationship Of The Year
All of the guys and girls from the Billionaire Bad Boys series by Max Monroe!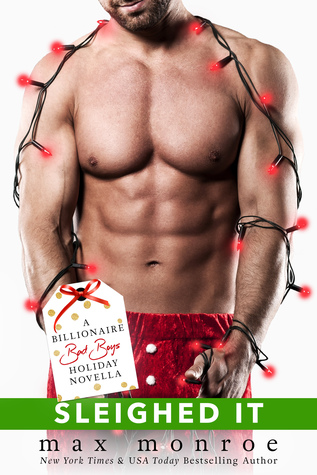 20. Favorite Book You Read in 2017 From An Author You've Read Previously
21. Best Book You Read In 2017 That You Read Based SOLELY On A Recommendation From Somebody Else/Peer Pressure:
22. Newest fictional crush from a book you read in 2017?
Rhett
23. Best 2017 debut you read?
24. Best Worldbuilding/Most Vivid Setting You Read This Year?
25. Book That Put A Smile On Your Face/Was The Most FUN To Read?
26. Book That Made You Cry Or Nearly Cry in 2017?
27. Hidden Gem Of The Year?
28. Book That Crushed Your Soul?
29. Most Unique Book You Read In 2017?
30. Book That Made You The Most Mad (doesn't necessarily mean you didn't like it)?
I love Meghan Quinn, but this book…
1. New favorite book blog you discovered in 2017?
There are too many to even mention.
2. Favorite review that you wrote in 2017?
I don't think I have one. I love them all.
3. Best discussion/non-review post you had on your blog?
I was horrible and didn't have a single discussion post this year!
4. Best event that you participated in (author signings, festivals, virtual events, memes, etc.)?
I went to the Hilary Clinton book signing in Seattle with my friend. It was cool. I got to shake her hand.
5. Best moment of bookish/blogging life in 2017?
Reading recommendations from trusted bloggers and finding new authors to love.
6. Most challenging thing about blogging or your reading life this year?
Most challenging would probably be keeping up with my NetGalley requests. I requested way too many.
7. Most Popular Post This Year On Your Blog (whether it be by comments or views)?
Sorry, not spending the time to look it up.
8. Post You Wished Got A Little More Love?
All of them!
9. Best bookish discover (book related sites, book stores, etc.)?
Hmm…I loved visiting Elliot Bay Book Company on Capitol Hill in Seattle. I want to return there when I can spend time looking around.
10.  Did you complete any reading challenges or goals that you had set for yourself at the beginning of this year?
Yep. I completed my Goodreads challenge and the 2017 New Adult Challenge.
1. One Book You Didn't Get To In 2017 But Will Be Your Number 1 Priority in 2018?
2. Book You Are Most Anticipating For 2018 (non-debut)?
I can't even narrow this down! There so many. Seriously!
3. 2018 Debut You Are Most Anticipating?
I haven't been paying attention 2018 debuts. 🙁 Still trying to read 2017's!)
 4. Series Ending/A Sequel You Are Most Anticipating in 2018?
Brooklynaire (Brooklyn Bruisers, #5) by Sarina Bowen
5. One Thing You Hope To Accomplish Or Do In Your Reading/Blogging Life In 2018?
Read more for fun and less for ARCs.
6. A 2018 Release You've Already Read & Recommend To Everyone (if applicable):
I haven't read a 2018 release yet.
 And those are my lame answers! Sorry I didn't spend more time on some of them. I hope you enjoyed this post anyway. I know there are a lot of books that didn't get the love they deserved from me!