Welcome to Top Ten Tuesday!

Top Ten Tuesday is an original weekly feature created by The Broke and the Bookish. This week's topic is Ten Books That Feature Characters ____________: Examples: Ten books that feature black main characters, characters who hold interesting jobs, characters who have a mental illness, characters that are adopted, characters that play sports, etc, etc. This week I'm going with:

Supporting Cast Members Who Stole the Show Book

These are some of my favorite characters who should have been an MC.
---

Every chance I get, I tout Frank Sanger's praises. He is one of my all time favorite characters. Frank Sanger truly stole the show. If Emma Mills were to write a book about him, I would send her a thank you card.

2. Tiny
Will Grayson, Will Grayson by John Green
I know Tiny has since gotten his own book, but I couldn't leave him off the list. Will Grayson, Will Grayson will always be my favorite John Green book simply because not so tiny Tiny made it shine.

3. Logan Kade
Fallen Crest High by Tijan
Okay, so Logan got his own novella, but I wanted an entire book or series about the guy. He's just so funny.
Kyle was such a supportive friend and all around great guy. I would love to see him go off to college to find his true love.
I really, really need Noah to grow up and for J. Daniels to tell his love story. It has to be with Dylan's daughter from Sweet Addiction series. If you've read the books, you know why!
Honestly, this entire list could have been an ode to Ginger Scott's side characters. There are so many who I've wanted to become main characters over the years. Trent is one that I have wished would get his own book for years.
I would love for Colt to get an NA book all about him. He seems like a really great kid who has gone through a lot of tough times. I would like to see him make friends and experience his new high school.
Jackson is Jessica's older brother. He seems like a big jerk, but I think he'd make an excellent MC. I'm sure there is more to him than what I've met so far. Plus, I love Penny Reid's humor and I can only imagine what predicaments she would put the police officer through.

9. George (or any of the other Garretts)
My Life Next Door by Huntley Fitzpatrick
Anyone who has read My Life Next Door cannot get enough of the Garrett family. I'm one of those people. They're a close knit, amazing bunch of people. I specifically picked George because his facts kill me. I love them!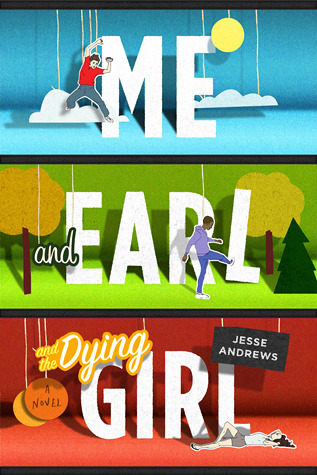 This is an odd choice for me. I did not really like this book. I couldn't stand Greg, but I loved Earl. I think he would make a way better MC. I wouldn't mind seeing the world through his point of view.
---
After finishing my list, I noticed that all of these characters are male. I'm not sure what that says about the books I've read. I know many of the female characters I love get their own books because they're usually in series. Maybe that's it? I hope that's it.