Welcome to WWW Wednesday! This meme was formerly hosted by MizB at Should be Reading but is now hosted by Sam @ Taking on a World of Words.
The Three W's are:
What are you currently reading?
What did you recently finish reading?
What do you think you'll read next?
So here we go…
---
Currently reading: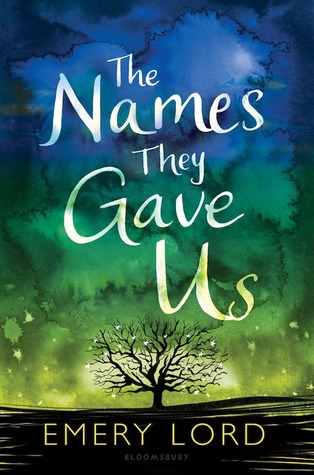 I lucked out and got an e-copy of The Names They Gave Us from the library, so that's what I'm going to start reading today.
---
Recently finished:
This week I was on a new adult kick. I read:
Into Your Arms (Squad Stories, #1)
A Girl Like Me (Like Us, #2)
My Best Friend's Ex
The Silent Waters (Elements, #3)
I've also been completely addicted to an audio book series this past week. I couldn't stop from listening to Broken and Screwed. It took over my life! Every time I was in the car, cleaning the house or doing whatever, I was listening. Then, I had to continue my Tijan audio book obsession and listened to Kian.
Broken and Screwed, (Broken and Screwed, #1)
Broken and Screwed 2, (Broken and Screwed, #2)
Kian
Click on the book titles to read the reviews that I have already posted.
---
Reading Next:
Next up is probably Falling for the Fake Fiance (Snowpocalypse, #2).