I was tagged by Ari @ The Daydreaming Bookworm for The Shocker Book Tag. (Thanks, Ari!) Check out her blog for tons of cool content.
---
A BOOK YOU THOUGHT YOU WERE GOING TO LOVE BUT ENDED UP HATING.
Falling for the Player was a M/M sports romance. I couldn't handle the third person POVs in this book. It just sounded like one person. I also didn't find a true connection between the love interests. Sadly, I couldn't even bring myself to finish it.
---
A BOOK YOU THOUGHT YOU WERE GOING HATE BUT ENDED UP LOVING.
I didn't think I was going to enjoy Nine Minutes based on the blurb. A motorcycle gang abduction of a teenager just sounded like something I wouldn't enjoy. Luckily, it turned out to be one of my most favorite reads ever.
---
A BOOK FROM A GENRE OR INCLUDING A TROPE YOU GENERALLY DON'T LIKE THAT YOU LOVED.
I love Rachel Van Dyken's writing, but I wasn't sure about a story around a man who fell for his ex-girlfriend's sister. That storyline can be hit or miss. Luckily, it totally worked in this book.
---
A COVER THAT TOOK YOUR BREATH AWAY (CAN BE FOR GOOD OR BAD REASONS).
There's something so simplistically beautiful about the cover of This Adventure Ends. And after reading the novel, it really makes sense.
---
A CHARACTER WHO YOU HATED AT FIRST BUT YOU GREW TO LOVE.
Asa. I still hate him, but I have to admit that I love him for the story he helps create in Too Late. It's a crazy ride!
---
A BOOK  WHICH YOU ARE SHOCKED IF ANYONE HATES.
I can't imagine anyone hating On the Fence or any of Kasie West's adorable YA contemporary romances. They are like cuddly breaths of fresh air — if fresh air was cuddly.
---
A BOOK THAT IS SO UNDER-HYPED YOU FEEL LIKE THE ONLY ONE WHO'S READ IT AND YOU WOULD BE SHOCKED IF SOMEONE TOLD YOU THEY HAVE.
I feel like people are finally starting to read Ginger Scott's books. That makes me happy. But I think they're reading her newest releases and not going back to the beginning of her writing where there are some major gems. One of them is You and Everything After. I adore this book. Just a warning, though. You have to read the series in order. This is the second book.
---
A BOOK WITH A PLOT TWIST THAT SHOCKED YOU.
Every Nine Minutes book by Beth Flynn has shocked me, but Out of Time probably did the most.
---
A BOOK YOU'RE SHOCKED YOU HAVEN'T READ YET.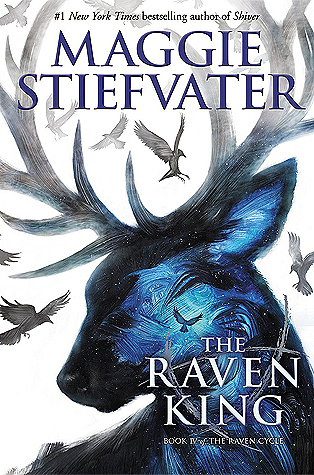 I own The Raven King. I guess I'm just not ready for the series to end.
---
I TAG:
Ali @ I Wuv Books
Ashley @ What's She Reading?
Claire @ Art and Soul
Debby @ alwaysbooking
Jesse @ Books at Dawn
Joey @ Thoughts and Afterthoughts
Lois @ My Midnight Musing
Stephanie @ Stephanie's Book Reviews