Top Ten Tuesday is an original weekly feature created by The Broke and the Bookish. This week's theme is Top Ten 2017 Debuts I'm Excited For.
I'm going to be honest. I had a hard time with this topic this year. I found it hard to find début novels for genres other than YA or adult fiction. I tried to Google 2017 début romance authors, but didn't really get anything. So these titles are the ones I found that I would like to read. All titles link to the books' Goodreads page.
---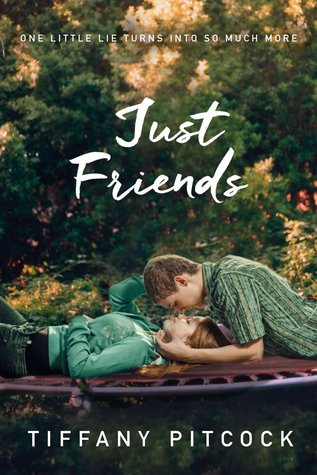 Jenny met Chance for the very first time when she was assigned as his partner in their Junior Communications class. But one clever lie to rescue a doomed assignment later, and the whole school was suddenly convinced that Little-Miss-Really-Likes-Having-A's and the most scandalous heartbreaker in school have been best friends forever.
It's amazing how quickly a lie can grow—especially when you really, really want it to be the truth. With Jenny, Chance can live the normal life he's always kind of wanted. And with Chance, Jenny can have the exciting teen experiences that television has always promised her. And through it all, they hold on to the fact that they are 'just friends.' But that might be the biggest lie of all.
The Breakfast Club meets Pretty Little Liars, One of Us Is Lying is the story of what happens when five strangers walk into detention and only four walk out alive. Everyone is a suspect, and everyone has something to hide.
Pay close attention and you might solve this.
On Monday afternoon, five students at Bayview High walk into detention.
Bronwyn, the brain, is Yale-bound and never breaks a rule.
Addy, the beauty, is the picture-perfect homecoming princess.
Nate, the criminal, is already on probation for dealing.
Cooper, the athlete, is the all-star baseball pitcher.
And Simon, the outcast, is the creator of Bayview High's notorious gossip app.
Only, Simon never makes it out of that classroom. Before the end of detention Simon's dead. And according to investigators, his death wasn't an accident. On Monday, he died. But on Tuesday, he'd planned to post juicy reveals about all four of his high-profile classmates, which makes all four of them suspects in his murder. Or are they the perfect patsies for a killer who's still on the loose?
Everyone has secrets, right? What really matters is how far you would go to protect them.
The perfect blend of sweet romance and historical flavor, Wait for Me, from début author Caroline Leech, brings a fresh new voice to a much-loved genre.
It's 1945, and Lorna Anderson's life on her father's farm in Scotland consists of endless chores and rationing, knitting Red Cross scarves, and praying for an Allied victory. So when Paul Vogel, a German prisoner of war, is assigned as the new farmhand, Lorna is appalled. How can she possibly work alongside the enemy when her own brothers are risking their lives for their country?
But as Lorna reluctantly spends time with Paul, she feels herself changing. The more she learns about him—from his time in the war to his life back home in Germany—the more she sees the boy behind the soldier. Soon Lorna is battling her own warring heart. Loving Paul could mean losing her family and the life she's always known. With tensions rising all around them, Lorna must decide how much she's willing to sacrifice before the end of the war determines their fate.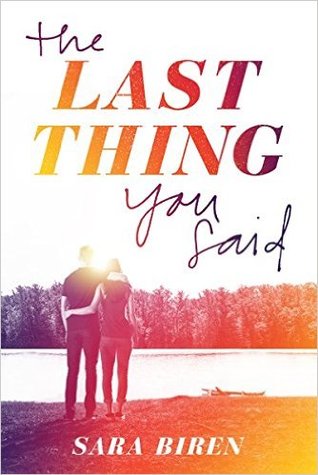 Last summer, Lucy's and Ben's lives changed in an instant. One moment, they were shyly flirting on a lake raft, finally about to admit their feelings to each other after years of yearning. In the next, Trixie—Lucy's best friend and Ben's sister—was gone, her heart giving out during a routine swim. And just like that, the idyllic world they knew turned upside down, and the would-be couple drifted apart, swallowed up by their grief. Now it's a year later in their small lake town, and as the anniversary of Trixie's death looms, Lucy and Ben's undeniable connection pulls them back together. They can't change what happened the day they lost Trixie, but the summer might finally bring them closer to healing—and to each other.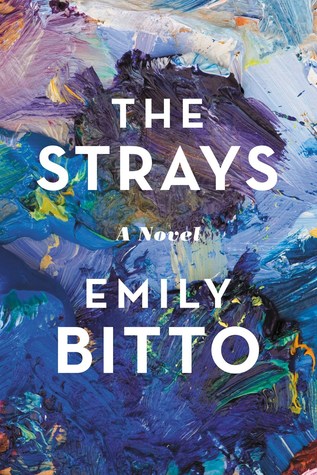 On her first day at a new school, Lily meets Eva, one of the daughters of the infamous avant-garde painter Evan Trentham. He and his wife are attempting to escape the stifling conservatism of 1930s Australia by inviting other like-minded artists to live and work with them at their family home. As Lily's friendship with Eva grows, she becomes infatuated with this makeshift family and longs to truly be a part of it.
Looking back on those years later in life, Lily realises that this utopian circle involved the same themes as Evan Trentham's art: Faustian bargains and terrible recompense; spectacular fortunes and falls from grace. Yet it was not Evan, nor the other artists he gathered around him, but his own daughters, who paid the debt that was owing.
Grief-stricken over his partner's death, Gavin sets fire to every physical reminder in the couple's home. A neighbor captures the ordeal on video, turning this unsung TV actor into a household name. Now, Gavin is fleeing the hysteria of Los Angeles for New Jersey, hoping to find peace with the family of an old friend. Instead, he finds Joan.
Joan, the family's ten-year-old daughter, was born with the rare ability to recall every day of her life in cinematic detail. In seconds, she can tell you how many times her mother has uttered the phrase "it never fails" in the last six months (27) or what she was wearing when her grandfather took her fishing on a particular Sunday in June years ago (fox socks). Joan has never met Gavin until now, but she did know his partner, Sydney, and waiting inside her uncanny mind are half a dozen startlingly vivid memories to prove it.
Gavin strikes a deal with Joan: in return for sharing all her memories of Sydney, Gavin will help Joan win a local songwriting contest she's convinced could make her unforgettable. The unlikely duo sets off on their quest until Joan reveals unexpected details about Sydney's final months, forcing Gavin to question not only the purity of his past with Sydney but the course of his own immediate future.
Ava Antipova has her reasons for running away: a failing family vineyard, a romantic betrayal, a mercurial sister, an absent father, a mother slipping into dementia. In Paris, Ava renounces her terribly practical undergraduate degree, acquires a French boyfriend and a taste for much better wine, and erases her past. Two years later, she must return to upstate New York. Her twin sister, Zelda, is dead.
Even in a family of alcoholics, Zelda Antipova was the wild one, notorious for her mind games and destructive behavior. Stuck tending the vineyard and the girls increasingly unstable mother, Zelda was allegedly burned alive when she passed out in the barn with a lit cigarette. But Ava finds the official explanation a little too neat. A little too Zelda. Then she receives a cryptic message from her sister.
Just as Ava suspected, Zelda s playing one of her games. In fact, she s outdone herself, leaving a series of clues about her disappearance. With the police stuck on a red herring, Ava follows the trail laid just for her, thinking like her sister, keeping her secrets, immersing herself in Zelda s drama and her outlandish circle of friends and lovers. Along the way, Zelda forces her twin to confront their twisted history and the boy who broke Ava s heart. But why? Is Zelda trying to punish Ava for leaving, or to teach her a lesson? Or is she simply trying to write her own ending?
Featuring a colorful, raucous cast of characters, Caite Dolan-Leach s début thriller takes readers on a literary scavenger hunt for clues concealed throughout the seemingly idyllic wine country, hidden in plain sight on social media, and buried at the heart of one tremendously dysfunctional, utterly unforgettable family.
In the vein of The Virgin Suicides, a dazzling début novel about four girls inexplicably named Guinevere, all left by their parents to be raised by nuns, and the year in which their tightly knit Guinevere family implodes when four comatose soldiers arrive.
Vere, Gwen, Ginny, and Win come to The Sisters of the Supreme Adoration by different paths, delivered into the rigorous and austere care of Sister Fran. Each has their own complicated, heartbreaking story that they safeguard. But together they are the all-powerful and confident The Guineveres, bound by the extraordinary coincidence of their names and girded against the indignities of their plain, sequestered lives. Together, they learn about God, history, and, despite the nuns' protestations, sex. They learn about the saints whose revival stories of faith and pain are threaded through their own. But above all, they plot their futures, when they can leave the convent and finally find a true home. But when four comatose soldiers, casualties of the War looming outside, arrive at the convent, The Guineveres' friendship is tested in ways they never could have foreseen.
When a disguised pop star and his #1 Twitter fan arrange to meet in real life, fake identities are revealed, and what should have made for the world's best episode of Catfish turns deadly. Follow Me Back is a romantic thriller for the online generation, told through a combination of police transcripts, Twitter DMs, and a dual POV narrative.
How do you know if a first love is made to last?"
Addison Monroe was eighteen when she fell for Jake Grady, a college student working on her family s farm for the summer. With his sapphire eyes and killer smile, Jake could have had any girl in Lakeside, Georgia. But he wanted Addy, and for those brief, wonderful months before circumstances drove them irrevocably apart they belonged to each other.
Ten years later, Addy is engaged to a doctor and working in Atlanta as a physician s assistant. Life feels full and satisfying. Yet memories of that long-ago summer and wine-flavored kisses are hard to shake. On a return visit to Lakeside, Addy crosses paths with Jake again, and soon finds herself at an unexpected crossroads. So much has changed, and Addy has chosen another route. And the magic of first love can never be rekindled…can it?
---
Did any of these books make your list? Or are you now excited for them?