I was tagged by Cristina @ My Tiny Obsessions for the Seasons of Book Blogging Tag. This tag was originally was created by Jordyn @ J. Bookish. Thanks for the tag, Cristina!
---
Rules and Regulations:
Thank the creator and the person who tagged you.
Begin with the month in which you have been tagged and move forward from there!
State the best gift you've ever been given after you answer the question for your birthday month.
Tag whomever you'd like when you're finished.. or else you'll be "it" forever.
Have fun, of course!
---
January begins a new year. Name a resolution you made this year and if you've kept it or not!
I don't normally make resolutions. This year, I'm am planning on making some lifestyle changes, though. Less sodium, more water and more exercise. Little things lead to big things.
---
February is the month for relationships. Name your favorite book relationship: romantic, platonic, or familial, your choice!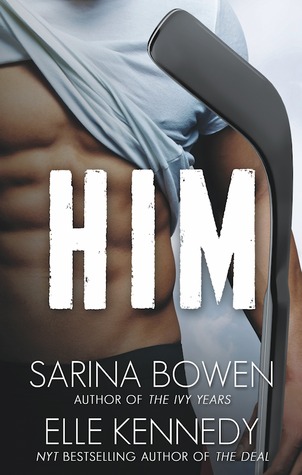 Jamie & Wes are my favorite friendship and romantic relationship. I love those guys.
---
March is the month for luck and new beginnings. Name a book or series that you would like to re-experience as if you'd never read it.
Nine Minutes will be probably be my answer to this question for a very long time.
---
April is a spectacularly ordinary month. Name a book that was so over-hyped that it just could not live up to your expectations.
I had high expectations going into this book. I expected it to make me feel so many thing and touch me. All it did was disgust and irritate me.
---
May is the month when the flowers start to bloom. Name a book that was a pleasant surprise to you.
All you need to know is Frank Sanger is for me. He is for you. Frank Sanger is for everyone.
---
June is the time to take a break. Name a book or genre that you like to read when you just need to check out.
I like a humorous contemporary romance when I need to check out. The entire Billionaire Bad Boys series is perfect for that.
---
July is the time to celebrate your independence! Name a book that made you see fireworks. (Figuratively. Please don't light books on fire.)
I think I saw fireworks when I got to know Zach. Love that guy!
---
August is the hottest month of the year. Pick an up-and-coming author that you think will be the next hottest thing.
I was so impressed by Amber Smith's debut novel The Way I Used to Be that I will be shocked if she doesn't reach a high level of success.
---
September is time for students to go back to school! Pick a book you read for school that you actually enjoyed.
Um…It's been way too long since I read anything for school! The only books I remember reading in college weren't that enjoyable. I guess I'll have to go with Of Mice and Men since it's the only high school book I remember reading now.
---
October is time to celebrate Halloween! Pick one character that you would love to dress up as for Halloween.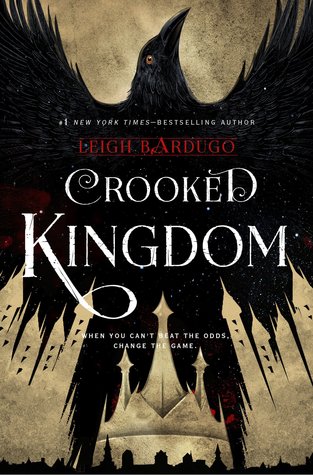 Inez would be a fun character to impersonate.
Oh, and the best gift I've ever been given. Hmm…Is it cheesy if I say my family? That would be it. Or I did get a really cool Electra beach cruiser bicycle for Christmas one year. That was awesome!
---
November is the month when we're reminded of how much we have to be thankful for. Choose one book you're grateful for having read and give a shout-out to the person who recommended it!
I will always be thankful to a group of Goodreads friends for recommending Bright Side to me. It's an experience I won't ever forget.
---
December is a time when friends and families come together and celebrate. Name one book you would give as a gift.
I think The Hard Count would be a great gift because so many different people could identify with it and enjoy it.
---
Sorry to be lazy, but I'm going to leave the tagging open to anyone who would like to join in. This is a fun one, perfect for any season!