Welcome to WWW Wednesday! This meme was formerly hosted by MizB at Should be Reading but is now hosted by Sam @ Taking on a World of Words.
The Three W's are:
What are you currently reading?
What did you recently finish reading?
What do you think you'll read next?
So here we go…
---
Currently reading: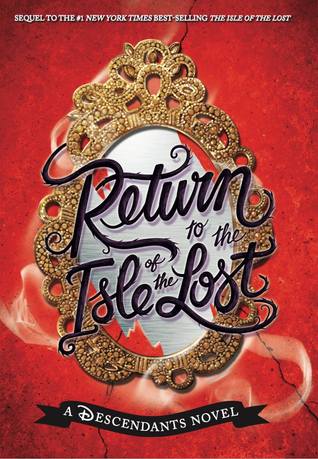 My daughter and I have been making steady progress through Return to the Isle of the Lost. We only have about 20% left, so hopefully we can cruise through it.
I'm doing a weekly read with my favorite Goodreads group of All the Rage. I've owned a physical copy of this book for a long time, so it's nice to finally read it.
I also started reading Filthy Rich (Blackstone Dynasty, #1) because All the Rage is a physical copy and I needed an e-book to read in my car in the dark at soccer practice.
---
Recently finished:
This past week was once again filled completely with romance novels. 🙂

Believe (The Brightside, #3)
Sexy Lies and Rock & Roll
Hit the Spot (Dirty Deeds, #2)
Author Anonymous
Say You Want Me

Click on the book titles to read the reviews that I have already posted.
---
Reading Next:
Up next will probably be What You Do to Me (The Haneys, #1).