I was tagged by the lovely Cristina @ My Tiny Obsessions for the "A Long Time Ago, In A Land Far, Far Away" Book Tag. This tag was created by Keira @Pirate Lady Pages. It looks like so much fun! Thanks, Cristina!
---
ONCE UPON A TIME
At least in western fairy-tales, once upon a time is the most common and well-known opening for a traditional fairytale. What book opening makes you feel nostalgic?
If you've read The DUFF, you're probably laughing. This book is in no way my life story, but it did remind me of being 18. Like Bianca in the beginning, my friends and I used to go to this 18 and over club in Seattle called DV8. (I totally just aged myself for anyone who lives in the Seattle area. Lol.) It kind of made me miss that time in my life. So much drama — but so much fun!
IN A LAND FAR, FAR AWAY
Another common opening which speaks of far off places. What is a book set in a country completely unlike your own?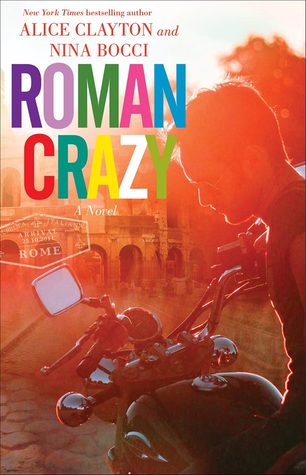 Roman Crazy is (gasp!) set in Rome. Even though it's set in present day, there are so many customs that are different from what I experience daily in the U.S. I really enjoyed reading about them.
FROM MOUTH TO MOUTH
Our oldest fairy tales were told time and time again with no written record, told only in the spoken form. Everyone had their own version of the fairy tales. What is your favorite retelling?
Broken is a take on the Beauty and the Beast theme. The entire Redemption series by Lauren Layne is filled with fun retellings with interconnected characters. I loved reading them.
THROUGH THE GENERATIONS
Fairy tales are told to us as children and so are passed on through the years. What is a book that someone beloved passed on to you?
Where'd You Go, Bernadette was passed from my sister to my mom and then to me. It was a funny and amazing book. Plus, it was set in Seattle. I loved it!
A SPECIAL STORY
Fairy tales are a big part of our culture and say a lot about who we are as people. What is your favorite fairytale and what does it say about you?
I'll always have a soft spot for Beauty and the Beast. I think it came out when I was in junior high. My friend gave me the VHS tape of it (Yes, I'm THAT old.) and we used to watch it all of the time. I think that says I have emotional ties to memories from the past?
AND THEY ALL LIVED HAPPILY EVER AFTER
Fairy tales tend to have happy endings. What is a book you'll love forever?
I can't say enough how special Bright Side is to me. I try to base my life on some of the stuff I read in this book. It was filled with every emotion and such a touching story.
---
I Tag:
Alex
Ashley
Jesse
Jill
Joey
Sky
Stephanie
The Orang-utan Librarian
And anyone else who wants to join in!