Top Ten Tuesday is an original weekly feature created by The Broke and the Bookish. This week's theme is Top Ten ALL TIME Favorite Books Of X Genre. The Broke and the Bookish is being really mean and making us narrow our favorites down. It's going to be hard to do, but I think I can handle it…maybe. My genre is going to be New Adult for this post and I couldn't just stick to top ten. I had to go Top 17 in no particular order. Even then, I feel like I've left some out. 🙁 For some of these, if I loved the entire series, I'm just picking the first book. If you click on the book cover, you'll be taken to the Goodreads page for that book.
I probably should have picked a genre I love less. LOL. So, here we go. In no particular order…
---
1. The Deal by Elle Kennedy
2. Bright Side by Kim Holden
3. Ugly Love by Colleen Hoover
4. Nine Minutes by Beth Flynn
5. Addicted to You by Krista & Becca Ritchie
6. There is No Light in Darkness by Claire Contreras
7. Him by Sarina Bowen & Elle Kennedy
8. One Tiny Lie by K.A. Tucker
9. The Year We Fell Down by Sarina Bowen
10. You and Everything After by Ginger Scott
11. Left Drowning by Jessica Park

12. My Perfect Mistake by Kelly Siskind
13. More Than This by Jay McLean
14. Archer's Voice by Mia Sheridan
15. Making Faces by Amy Harmon
16. Easy by Tammara Webber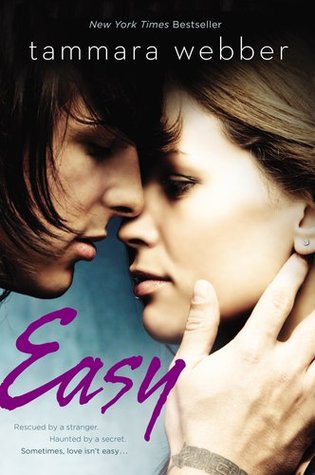 17. Sincerely, Carter by Whitney G.
---
I know there are so many of my favorite NA authors and books missing from this list, but I had to narrow it down, so…