Top Ten Tuesday is an original weekly feature created by The Broke and the Bookish.This week's theme is Top Ten Tuesday REWIND — go back and do a topic you missed over the years or recently or a topic you really want to revisit. I chose to go with Top Ten Book Endings That Left Me With My Mouth Hanging Open or as I like to call it, Top Ten Jaw Dropping Endings.
Here we go!
---
 On May 15, 1975, fifteen-year-old Ginny Lemon is abducted from a convenience store in Fort Lauderdale by a member of one of the most notorious and brutal motorcycle gangs in South Florida.
From that moment on, her life is forever changed. She gets a new name, a new identity and a new life in the midst of the gang's base on the edge of the Florida Everglades—a frightening, rough and violent world much like the swamps themselves, where everyone has an alias and loyalty is tantamount to survival.
And at the center of it all is the gang's leader, Grizz: massive, ruggedly handsome, terrifying and somehow, when it comes to Ginny, tender. She becomes his obsession and the one true love of his life.
So begins a tale of emotional obsession and manipulation, of a young woman ripped from everything she knows and forced to lean on the one person who provides attention, affection and care: her captor. Precocious and intelligent, but still very much a teenager, Ginny struggles to adapt to her existence, initially fighting and then coming to terms with her captivity.
Will she be rescued? Will she escape? Will she get out alive—or get out at all? Part psychological thriller, part coming-of-age novel, filled with mystery, romance and unexpected turns, Nine Minutes takes readers into the world of one motorcycle gang and inside the heart of a young girl, whose abduction brought about its fall.
 I'm not including the book description because *SPOILERS* for the first book!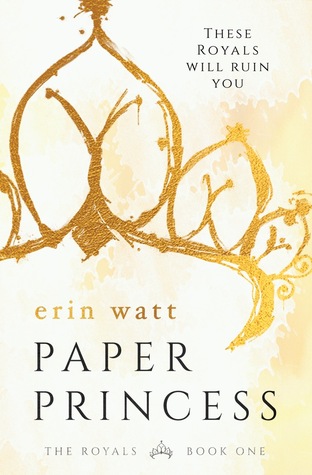 From strip clubs and truck stops to southern coast mansions and prep schools, one girl tries to stay true to herself.
These Royals will ruin you…
Ella Harper is a survivor—a pragmatic optimist. She's spent her whole life moving from town to town with her flighty mother, struggling to make ends meet and believing that someday she'll climb out of the gutter. After her mother's death, Ella is truly alone.
Until Callum Royal appears, plucking Ella out of poverty and tossing her into his posh mansion among his five sons who all hate her. Each Royal boy is more magnetic than the last, but none as captivating as Reed Royal, the boy who is determined to send her back to the slums she came from.
Reed doesn't want her. He says she doesn't belong with the Royals.
He might be right.
Wealth. Excess. Deception. It's like nothing Ella has ever experienced, and if she's going to survive her time in the Royal palace, she'll need to learn to issue her own Royal decrees.
4. Gone Girl by Gillian Flynn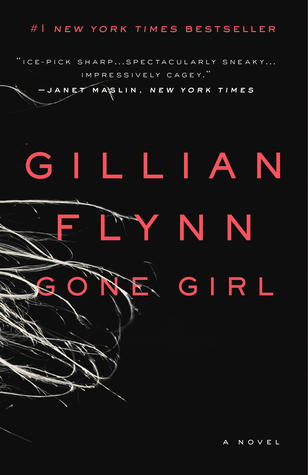 On a warm summer morning in North Carthage, Missouri, it is Nick and Amy Dunne's fifth wedding anniversary. Presents are being wrapped and reservations are being made when Nick's clever and beautiful wife disappears. Husband-of-the-Year Nick isn't doing himself any favors with cringe-worthy daydreams about the slope and shape of his wife's head, but passages from Amy's diary reveal the alpha-girl perfectionist could have put anyone dangerously on edge. Under mounting pressure from the police and the media—as well as Amy's fiercely doting parents—the town golden boy parades an endless series of lies, deceits, and inappropriate behavior. Nick is oddly evasive, and he's definitely bitter—but is he really a killer?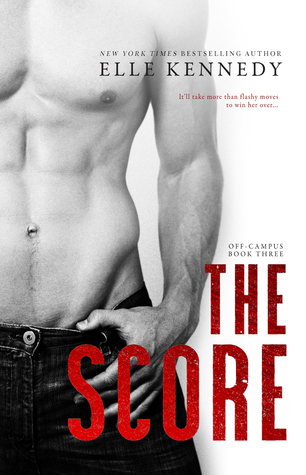 He knows how to score, on and off the ice
Allie Hayes is in crisis mode. With graduation looming, she still doesn't have the first clue about what she's going to do after college. To make matters worse, she's nursing a broken heart thanks to the end of her longtime relationship. Wild rebound sex is definitely not the solution to her problems, but gorgeous hockey star Dean Di-Laurentis is impossible to resist. Just once, though, because even if her future is uncertain, it sure as heck won't include the king of one-night stands.
It'll take more than flashy moves to win her over
Dean always gets what he wants. Girls, grades, girls, recognition, girls…he's a ladies man, all right, and he's yet to meet a woman who's immune to his charms. Until Allie. For one night, the feisty blonde rocked his entire world—and now she wants to be friends? Nope. It's not over until he says it's over. Dean is in full-on pursuit, but when life-rocking changes strike, he starts to wonder if maybe it's time to stop focusing on scoring…and shoot for love.
 When reclusive novelist Senna Richards wakes up on her thirty-third birthday, everything has changed. Caged behind an electrical fence, locked in a house in the middle of the snow, Senna is left to decode the clues to find out why she was taken. If she wants her freedom, she has to take a close look at her past. But, her past has a heartbeat… and her kidnapper is nowhere to be found. With her survival hanging by a thread, Senna soon realizes this is a game. A dangerous one. Only the truth can set her free.
7. Dance for Me by J.C. Valentine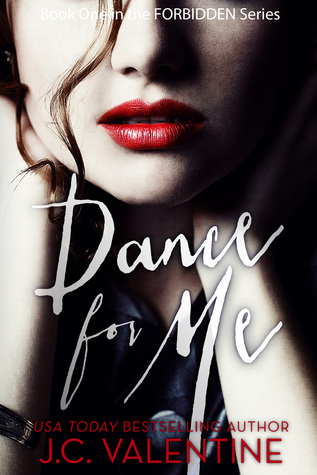 WARNING: Dance for Me is the first book in a trilogy and ends with acliffhanger. Due to mature material, it is recommended for ages 17+.
What if the person who stole your heart wasn't who you thought they were?
When my parents passed away, I grew up fast. Learning to stand on my own two feet has been a challenge, but I'm making it…my way. I make no apologies for the path I've chosen. My choices have served me well, but no one knows the real me.
Except one man.
He's a mystery to me. He's controlling, demanding, and he has me wrapped around his little finger. Anything he wants, I'll give it to him. The hours we share together aren't about love. It's just sex. Hot, dirty, passionate sex. It was never supposed to be anything more than that.
Until everything changed.
Now, I'm more confused than ever. The more I learn about him, the less I seem to understand. What I do know is that I'm falling, and I have the feeling when I land, it's going to hurt.
 Look into the lace? When the eyes begin to fill with tears and the patience is long exhausted, there will appear a glimpse of something not quite seen… In this moment, an image will begin to form? in the space between what is real and what is only imagined. Can you read your future in a piece of lace? All of the Whitney women can. But the last time Towner read, it killed her sister and nearly robbed Towner of her own sanity. Vowing never to read lace again, her resolve is tested when faced with the mysterious, unsolvable disappearance of her beloved Great Aunt Eva, Salem's original Lace Reader. Told from opposing and often unreliable perspectives, the story engages the reader's own beliefs. Should we listen to Towner, who may be losing her mind for the second time? Or should we believe John Rafferty, a no nonsense New York detective, who ran away from the city to a simpler place only to find himself inextricably involved in a psychic tug of war with all three generations of Whitney women? Does either have the whole story? Or does the truth lie somewhere in the swirling pattern of the lace?
 A bold, genre-bending epic that chronicles madness, obsession, and creation, from the Paleolithic era through the Witch Hunts and into the space-bound future.
Four linked stories boldly chronicle madness, obsession, and creation through the ages. Beginning with the cave-drawings of a young girl on the brink of creating the earliest form of writing, Sedgwick traverses history, plunging into the seventeenth century witch hunts and a 1920s insane asylum where a mad poet's obsession with spirals seems to be about to unhinge the world of the doctor trying to save him. Sedgwick moves beyond the boundaries of historical fiction and into the future in the book's final section, set upon a spaceship voyaging to settle another world for the first time. Merging Sedgwick's gift for suspense with science- and historical-fiction, Ghosts of Heaven is a tale is worthy of intense obsession.
10. Never Never Part 1 by Colleen Hoover & Tarryn Fisher
Best friends since they could walk. In love since the age of fourteen.
Complete strangers since this morning.
He'll do anything to remember. She'll do anything to forget.
11. Broken Prince by Erin Watt
I can't really say anything about this one because the first book is on my list, too. I don't want to ruin anything for anyone.