Top Ten Tuesday is an original weekly feature created by The Broke and the Bookish. This week's theme is Top Ten Thirteen Favorite 2016 Releases So Far This Year. There were so many books that could have been on this list, so limiting it to ten was really hard. These are some of my favorites so far.
---
1. Too Late by Colleen Hoover
Sloan will go through hell and back for her little brother. And she does, every single night.
Forced to remain in a relationship with the dangerous and corrupt Asa Jackson, Sloan will do whatever it takes to make sure her brother has what he needs.
Nothing will get in her way.
Nothing except Carter.
Sloan is the only good thing to ever happen to Asa. He knows this and he never plans on letting her go; even if she doesn't approve of his lifestyle. But despite Sloan's disapproval, Asa knows what it takes to get what he wants. He knows what he needs to do to remain on top.
Nothing will get in his way.
Nothing except Carter.
(THIS BOOK IS FREE TO READ ON WATTPAD, PEOPLE!)
---
2. What Remains of Me by Alison Gaylin
 The USA Today bestselling author of the Brenna Spector series returns with her most ambitious book to date, a spellbinding novel of psychological suspense, set in the glamorous, wealthy world of Hollywood—a darkly imaginative and atmospheric tale of revenge and betrayal, presumed guilt and innocence lost, dirty secrets and family ties reminiscent of the bestsellers of Laura Lippman, Gillian Flynn, and Harlan Coben.
Nobody's perfect. Everybody's got a drawer somewhere with something hidden in it.
On June 28, 1980—the hottest night of the year—Kelly Michelle Lund shoots and kills Oscar-nominated director John McFadden at a party in his home. . . . And instantly becomes a media sensation, her chilling smile fodder for national nightmares. For years, speculation swirls over the enigmatic seventeen-year-old's motives, information she's refused to share. Convicted of the murder, she loses her youth and her freedom—but keeps her secrets to herself.
Thirty years later—and five years after her release from prison—the past has come back to haunt Kelly. Her father-in-law, movie legend Sterling Marshall, is found in a pool of blood in his home in the Hollywood Hills—dead from a shot to the head, just like his old friend John McFadden.
Once again, Kelly is suspected of the high profile murder. But this time, she's got some unexpected allies who believe she's innocent—of both killings—and want to help her clear her name. But is she?
Written with masterful precision and control, What Remains of Me brilliantly moves forward and back in time, playing out the murders side by side—interweaving subtle connections and peeling away layers of events to reveal the shocking truth.
---
3. That Thing Between Eli & Gwen by J.J. McAvoy
 **A multicultural new adult romance from bestselling author, J.J. McAvoy**
Eli Davenport thinks he's found the perfect woman to be his wife. She's a doctor, like he is. She's brilliant, like he is. And she's wealthy, like he is.
Guinevere 'Gwen' Poe thinks her fiancé is the perfect man. He's handsome, successful and he was her first…
But when Eli's bride runs off with Gwen's fiancée on his wedding day, they are left to pick up the broken pieces of each other…
---
4. Big Rock by Lauren Blakely
 It's not just the motion of the ocean, ladies. It's definitely the SIZE of the boat too.
And I've got both firing on all cylinders. In fact, I have ALL the right assets. Looks, brains, my own money, and a big c*&k.
You might think I'm an a*&hole. I sound like one, don't I? I'm hot as sin, rich as heaven, smart as hell and hung like a horse.
Guess what? You haven't heard my story before. Sure, I might be a playboy, like the NY gossip rags call me. But I'm the playboy who's actually a great guy. Which makes me one of a kind.
The only trouble is, my dad needs me to cool it for a bit. With conservative investors in town wanting to buy his flagship Fifth Avenue jewelry store, he needs me not only to zip it up, but to look the part of the committed guy. Fine. I can do this for Dad. After all, I've got him to thank for the family jewels. So I ask my best friend and business partner to be my fiancée for the next week. Charlotte's up for it. She has her own reasons for saying yes to wearing this big rock.
And pretty soon all this playing pretend in public leads to no pretending whatsoever in the bedroom, because she just can't fake the kind of toe-curling, window-shattering orgasmic cries she makes as I take her to new heights between the sheets.
But I can't seem to fake that I might be feeling something real for her.
What the fuck have I gotten myself into with this…big rock?
BIG ROCK is a standalone, dirty romance novel written from the guy's POV by NYT Bestselling author Lauren Blakely.
---
5. My Perfect Mistake by Kelly Siskind
 What happens in Aspen
is definitely not staying in Aspen. . .
A girls' trip to Aspen was exactly what Shay needed to forget about her toxic ex-boyfriend. She's got her girls, pristine slopes for skiing, and hot guys everywhere. Of course, her epic self-rediscovery goes completely to hell when a wild (and deliciously hot) skier knocks Shay on her ass . . . and war is declared.
Kolton doesn't know what it is about Shay that makes him lose it. Not just his cool—although she does have an unholy gift for that—but his restraint. When anger gives way to explosive chemistry, they're both shaken with the intensity of it. But somewhere between lust and hate, Kolton and Shay realize they could have something real . . . if they don't kill each other first.
---
6. Bittersweet by Sarina Bowen
 The new series is set in Vermont. True North is populated by the tough, outdoorsy mountain men that populate the Green Mountain State. They raise cows and they grow apples. They chop a lot of wood, especially when they need to blow off steam. (Beards are optional but encouraged.)
If you can't stand the heat, get out of the orchard.
The last person Griffin Shipley expects to find stuck in a ditch on his Vermont country road is his ex-hookup. Five years ago they'd shared a couple of steamy nights together. But that was a lifetime ago.
At twenty-seven, Griff is now the accidental patriarch of his family farm. Even his enormous shoulders feel the strain of supporting his mother, three siblings and a dotty grandfather. He doesn't have time for the sorority girl who's shown up expecting to buy his harvest at half price.
Vermont was never in Audrey Kidder's travel plans. Neither was Griff Shipley. But she needs a second chance with the restaurant conglomerate employing her. Okay—a fifth chance. And no self-righteous lumbersexual farmer will stand in her way.
They're adversaries. They want entirely different things from life. Too bad their sexual chemistry is as hot as Audrey's top secret enchilada sauce, and then some.
---
7. Lily and the Octopus by Steven Rowley
 Combining the emotional depth of The Art of Racing in the Rainwith the magical spirit of The Life of Pi, Lily and the Octopus is an epic adventure of the heart.
When you sit down with Lily and the Octopus, you will be taken on an unforgettable ride.
The magic of this novel is in the read, and we don't want to spoil it by giving away too many details.
We can tell you that this is a story about that special someone: the one you trust, the one you can't live without.
For Ted Flask, that someone special is his aging companion Lily, who happens to be a dog.
Lily and the Octopus reminds us how it feels to love fiercely, how difficult it can be to let go, and how the fight for those we love is the greatest fight of all.
Remember the last book you told someone they had to read?
Lily and the Octopus is the next one.
---
8. Elastic Hearts by Claire Contreras
 Victor Reuben.
Most sought out divorce attorney in LA.
Nicole Alessi.
Soon to be ex-wife of Hollywood's biggest star, Victor's latest client and his boss's daughter.
In such a high profile divorce, they can't afford any extra drama. Luckily, neither one of them has anything to hide.
Unless you count the mind blowing sex they had…
Once…
Twice…
Three times all those years ago.
As long as they leave the past where it belongs, they'll be fine. But with her wearing those tight dresses and him giving her those heated glances, keeping their hands to themselves is proving to be more difficult than either one of them realized.
It won't be long before the paparazzi start to smell smoke, and where there's smoke…
---
9. When We Collided by Emery Lord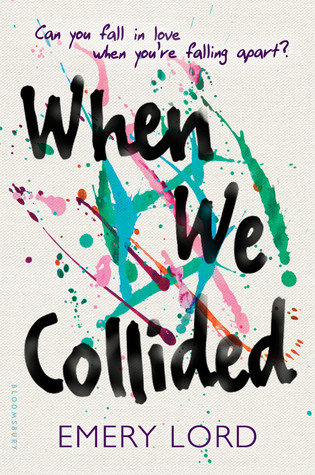 We are seventeen and shattered and still dancing. We have messy, throbbing hearts, and we are stronger than anyone could ever know…
Jonah never thought a girl like Vivi would come along.
Vivi didn't know Jonah would light up her world.
Neither of them expected a summer like this…a summer that would rewrite their futures.
In an unflinching story about new love, old wounds, and forces beyond our control, two teens find that when you collide with the right person at just the right time, it will change you forever.
---
10. Dreamology by Lucy Keating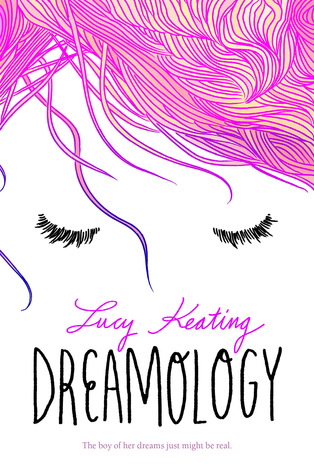 For as long as Alice can remember, she has dreamed of Max. Together they have traveled the world and fallen deliriously, hopelessly in love. Max is the boy of her dreams—and only her dreams. Because he doesn't exist.
But when Alice walks into class on her first day at a new school, there he is. It turns out, though, that Real Max is nothing like Dream Max, and getting to know each other in reality isn't as perfect as Alice always hoped.
When their dreams start to bleed dangerously into their waking hours, the pair realize that they might have to put an end to a lifetime of dreaming about each other. But when you fall in love in your dreams, can reality ever be enough?
---
11. Paper Princess by Erin Watt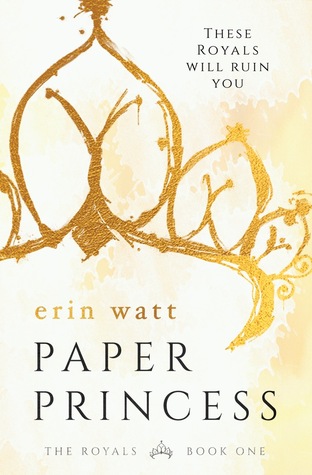 From strip clubs and truck stops to southern coast mansions and prep schools, one girl tries to stay true to herself.
These Royals will ruin you…
Ella Harper is a survivor—a pragmatic optimist. She's spent her whole life moving from town to town with her flighty mother, struggling to make ends meet and believing that someday she'll climb out of the gutter. After her mother's death, Ella is truly alone.
Until Callum Royal appears, plucking Ella out of poverty and tossing her into his posh mansion among his five sons who all hate her. Each Royal boy is more magnetic than the last, but none as captivating as Reed Royal, the boy who is determined to send her back to the slums she came from.
Reed doesn't want her. He says she doesn't belong with the Royals.
He might be right.
Wealth. Excess. Deception. It's like nothing Ella has ever experienced, and if she's going to survive her time in the Royal palace, she'll need to learn to issue her own Royal decrees.
---
12. Redemptive by Jay McLean
It's said that your life flashes before your eyes when you die.
It must only happen to those whose lives were worthy.
Clearly, mine was not.
The only thing that happened to me was a repeat of what I thought was my death.
The blast of the gun as it went off.
The loss of my breath as two hundred pounds of dead weight dropped on top of me.
And then darkness.
This replayed over and over.
When the guy squatted down next to me and asked if I was hurt, the only thing I could see, feel,
hear, were those few seconds.
Even now, as I sat in the back of a blacked out van—it was the only thing that ran through my mind.
Gunshot, breath, darkness.
---
13. In Your Dreams by Ginger Scott
Casey Coffield has a growing list of personal flaws he keeps locked away in his head:
He's never on time.
His list of IOUs to his best friend is endless.
Money is always short.
Goals are never in reach.
Oh, and he's decided to add college drop-out to that list, too. He doesn't really think that last one's such a bad thing, but his family insists it is, so it stays on the list.
On paper, he's a zero. But in person, when he's mixing tracks for a sea of bodies at the hottest clubs and parties, he's downright irresistible. Just-right stubble on his chin, body of a boxer and a smirk that stimulates all the right nerves—women have never been a problem. They flock to his swagger and fall for his charm…fast.
All except for this one.
Purple hair, gray eyes, a raspy voice and sass, Murphy Sullivan is a little bit country and a little bit rock-n-roll. And her and Casey? They have history. He can't remember it, but she wrote a song about him—and it's not exactly a love song. But it is good. Damn good. And uncovering her inspiration just might be the key to solving a few of his shortcomings—not to mention open doors to his own big break in the music industry.
But sometimes dreams get messy when they collide. Sometimes life changes patterns. A past paints the wrong picture and futures get cloudy. The only question that remains is who will you choose when the dust settles—you? Or the girl of your dreams?
** This book is a Falling Series spin-off. It can be read as a standalone. **