I was tagged by the lovely Paige @ Page by Paige for the Mid-Year Freak Out Tag. Thanks, Paige!
---
Best Book You've Read Yet in 2016.
I have a hard time choosing the best book I've read so far this year. I've read so many of them! Lily and the Octopus did really stand out to me, though. Honestly, the book blurb for this book says it all. It's a magical journey of a man and his dog. When I was reading it, I kept hearing Sheldon Cooper's voice as Ted. I loved this book.
---
Best Sequel You've Read So Far in 2016.
This is kind of an interesting choice to me. The first book in this series, Under the Influence was not my favorite book. I was surprised at how much I loved Out of Focus. That's why I picked it.
---
New Release You Haven't Read Yet But Want To.
I can't believe I haven't read The Raven King yet. I really want to, but I've just been so behind on my TBR!
---
Most Anticipated Release for the Second Half of the Year.
Yes, that's a blank book you're staring at. It's only because A Gift of Time by Beth Flynn does not have a cover yet. I can't wait for this book!!!
---
Biggest Disappointment.
I was expecting so much more from Say Something. It wasn't as good as I had hoped. It was over the top insta-lust and creepy in a weird way.
---
Biggest Surprise.
So Much More really surprised me. Not in a twist and turns sort of way, but in how it made me feel. I don't think I've ever had a character make me feel so much rage and anger. Bravo to Kim Holden for making me feel something I never have before.
---
Favorite New Author.
Kelly Siskind is my newest favorite author of the year. I love her writing and the characters she developed in My Perfect Mistake. I can't wait to read more from her.
---
Newest Fictional Crush.
Sarina Bowen is always giving me great men to crush on. Griffin from Bittersweet is the newest man to make my fictional crush list. He's a sexy farmer.
---
Newest Favorite Character.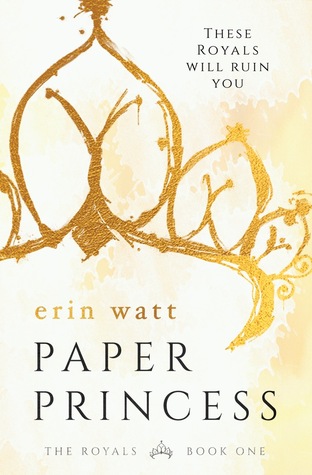 Ella from Paper Princess is such a badass. She's tough, sweet and smart. I love her!
---
Book That Made You Cry.
So I've been on a reading adventure with a group on Goodreads. We're slowly making it through Huffington Post's Oh, You Little Heartbreaker! The Ultimate List of Ugly Cry Novels. The first one we read was When It Rains. It's the only one that's made me bawl so far.
---
Book That Made You Happy.
Coast, the second book is the Kick Push series, made me so happy this year. I loved the resolution it gave me and how it made me feel. Jay McLean is amazing!
---
Favorite Book to Film Adaptation.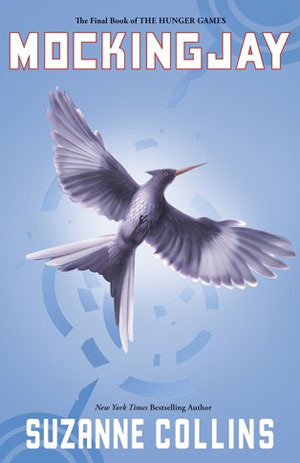 I just watched this movie. I thought they did a good job with it. I wish I could say Me Before You, but I haven't gotten to see it yet!
---
Favorite Post You Have Done This Year.
My favorite posts of the year so far were my fun Valentine's Week ones:
Who Do You Love? Are You For Sure?
Little Ditty About…
I Don't See Nothing Wrong…
I Should Have Known Right From the Star You'd Go and Break My Heart
Don't You Want to Be More Than Friends…
---
Most Beautiful Book You've Bought This Year.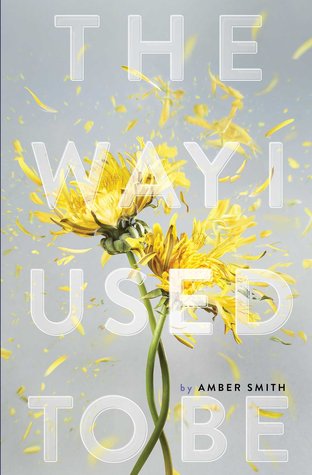 I have to admit I didn't actually buy The Way I Used To Be. I got it from the library, but I love the way this cover represents the book. It's beautiful on its own, but with the message in the story it's even more amazing.
---
What Books Do You Need to Read by the End of the Year.
ALL OF THEM!!!
---
I Tag….
Ari @ The Daydreaming Bookworm
Arec @ Rainy Thursdays
Ashley @ What's She Reading?
Beth @ Betwixt These Pages
Claire @ Art and Soul
Cristina @ My Tiny Obsessions
Jesse @ Books at Dawn
Joey @ Thoughts and Afterthoughts
Maren @ The Worn Bookmark
Raven @ Dreamy Addictions

and anyone else who wants to do this one! It's so much fun!