I was tagged by The Bookie Monsters for the Bookish Book Lover Tag. The tag was originally created by Shantelle @ A Writer's Heart.
The Rules
Use the original banner.
Answer the questions.
Use lots of book covers (I'll be using covers from Goodreads.)
Tag your friends!
---
What book are you currently reading?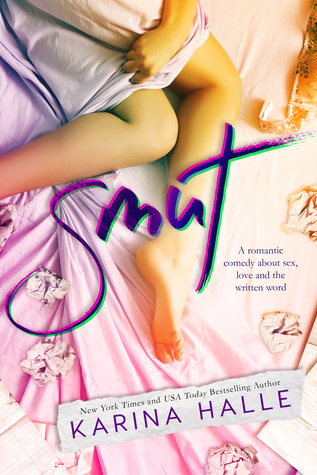 I'm budding reading Smut by Karina Halle with some Goodreads friends.
What's the last book you finished?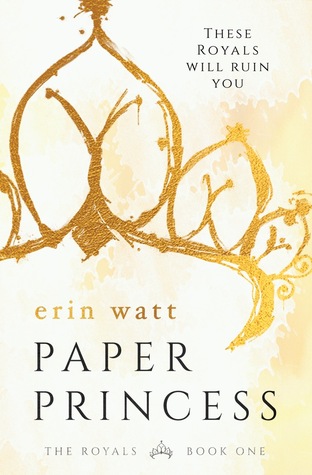 I just finished Paper Princess by Erin Watt. It's a YA novel that reads a lot like a NA novel. I loved it and it had a crazy cliffhanger. I'd highly suggest it!
Favourite book you read this year?
I don't really have a favorite yet. One that really stands out in my mind, though; is Lily and the Octopus. It was so good and magical.
What genre have you read most this year?
To be broad about it, Contemporary Romance. That's including YA, NA and adult romance. I'm not sure which would win overall.
What genre have you read least this year?
Horror? I've read one horror book, I think. I'm not a horror fan.
What genre do you want to read more of?
I already read a lot of it, but New Adult romance. It's my favorite right now.
How many books have you read this year, and what's your goal?
This is scary to admit, but I've read 157 books so far this year. My goal on Goodreads is 225, but I wouldn't mind passing that up.
What's the last book you bought?
Good Girl was the last book I bought. I actually had to check my Amazon account! I haven't read it…yet. But soon!
What book are you saving up to buy next?
I don't know. I try to get most books from the library before I buy them. Maybe The Raven King by Maggie Stiefvater? I can't believe I haven't read it yet!
How many books did you check out last library visit?
I was at the library today. I didn't check out any books. I have so many to read as it is. I did check out a few movies, though! Ride Along 2, Fifty Shades of Black, and Dirty Grandpa.
What's a book you can't wait to read?
Can A Gift of Time (Nine Minutes, #3) by Beth Flynn come out already? I cannot wait!!!
Oh, and Colleen Hoover's It Ends with Us. I need that one, too!
What's a series you'd recommend to everyone?
It's a toss up between The Off-Campus series by Elle Kennedy, The Nine Minutes series by Beth Flynn and Bright Side series by Kim Holden.
Who's an author you're hoping writes more?
Two new authors I'm looking forward from reading more from are Amber Smith (The Way I Used to Be) and Emily Martin (The Year We Fell Apart).
A few books your heart adores?
The Deal by Elle Kennedy
Ugly Love by Colleen Hoover
Bright Side by Kim Holden
On the Fence by Kasie West
Jesse's Girl by Miranda Kenneally
Sincerely, Carter by Whitney G.
Him by Sarina Bowen & Elle Kennedy
That's just a few. There are tons more. I just won't go on and on for the sake of the length of this tag.
What series' coming conclusion makes you sad?
The Ivy Years by Sarina Bowen. I don't actually know if it's ending, but I know she's writing a spin-off so I'm guessing it might be.
What books are on your wish-list?
Right now, I really need Broken Prince.
---
I tag:
Ari @ The Daydreaming Bookworm
Arec @ Rainy Thursdays
Ashley @ What's She Reading?
Beth @ Betwixt These Pages
Claire @ Art and Soul
Cristina @ My Tiny Obsessions
Jesse @ Books at Dawn
Joey @ Thoughts and Afterthoughts
Maren @ The Worn Bookmark
Raven @ Dreamy Addictions