Hey, guys! I was tagged by Raven @ Dreamy Addictions to do the Burn, Rewrite, Reread Book Tag. (Thanks, Raven!) I've done this once before and it's SO much fun!
---
How to Play
-Randomly choose 3 books.(I used the 'Random' option on my Goodreads read shelf.)
-For each group, decide which book to burn, which one to rewrite, and which to reread.
-Repeat until you completed three five rounds.
---
ROUND 1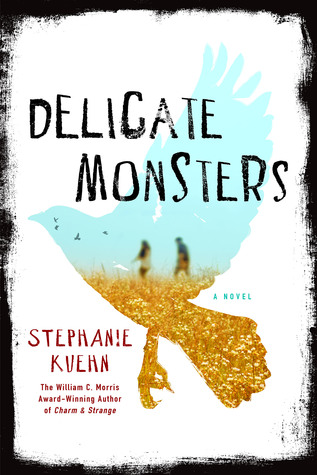 Burn: Yikes! I hate doing this, but Knockout by J.C. Valentine. The fight descriptions weren't really my thing, even though I liked the love story.
Rewrite: Prodigal Summer by Barbara Kingsolver. I don't really remember it, but I used to love her books.
Reread: Delicate Monsters by Stephanie Kuehn. This book was pretty messed up, but it surprised me.
---
ROUND 2
Burn: I Want to Hold Your Hand by Marie Force. I love Marie Force, but this isn't my favorite series of hers.
Rewrite: Take Me by J. Kenner. No real reason why. (I can't remember it really.)
Reread: Say You Will by Kate Perry. I love her books.
---
ROUND 3
Burn: Three Girls and a Baby by Rachel Schurig. It was my least favorite of the three.
Rewrite: The Wanderer by Robyn Carr. It just wasn't up to Virgin River status. I think it could have been better.
Reread: Two of a Kind by Susan Mallery. I love Felicia. She's awkwardly hilarious.
---
ROUND 4
Burn: Running Wild by Susan Andersen. It was just too boring.
Rewrite: Snow Angel by Melanie Shawn. It wasn't my favorite book by Shawn. I think it could be better.
Reread: New Moon by Stephenie Meyer. I might be the only one who actually loved this book.
---
ROUND 5
Burn: Water for Elephants by Sara Gruen. Yes, I know people loved this book. It was just so slow for me.
Rewrite: Fortune's Rocks by Anita Shreve. I loved this audio book, but I could see how it would be a little slow for readers.
Reread: Abel by Elizabeth Reyes. I love these New Adult novels. The macho men are so much fun!
---
I tag:
Carrie @ Reading Is My Superpower
Joey @ Thoughts and Afterthoughts