Welcome to WWW Wednesday! This meme was formerly hosted by MizB at Should be Reading but is now hosted by Sam @ Taking on a World of Words.
The Three Ws are:
What are you currently reading?
What did you recently finish reading?
What do you think you'll read next?
So here we go…
---
Currently reading:
Last night, I started reading Kim Holden's All of It. I've wanted to read it since I finished her books Bright Side and Gus.
---
Recently finished:
I read The Forgotten Room by Karen White, Beatriz Williams and Lauren Willig last weekend. It was a really great historical mystery spanning three generations of the same family. You can find my review of The Forgotten Room here.
After that, I read an ARC of J.C. Valentine's upcoming release S.O.B. It was a fun erotic sports romance. It's releasing November 10th. You can read my review that posted today here.
Finally, I just finished Sustained (The Legal Briefs #2) by Emma Chase last night. I hadn't read the first book in the series, but that didn't matter. It was funny, cute and just a great light romance. I should have a review up for it this Friday.
---
Reading Next: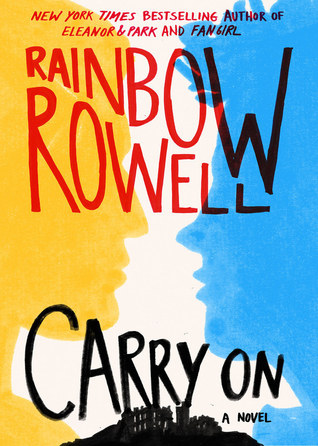 My hold request for Rainbow Rowell's Carry On came in yesterday. I hope to start reading it in the next couple of days. I'm so excited!
---
What are you reading next?