Thank you, Joey, for tagging me for The TBR Book Tag. It's perfect really. I just chucked my TBR list for a book and series completely off my list. Oh well. Sometimes a girl has to do what a girl has to do.
---
How do you keep track of your TBR pile?
That's a tough question. Most of the time, I don't. I have a ton of ebooks downloaded on my Kindle that are just sitting there waiting to be read. I have a couple of paperbacks sitting around that I need to read. Then, there's my requests from the library that show up at random times. About a month ago, I started keeping track of my TBR list on my CRAP notepad. It's helped me cut down on the amount of books I buy and it's made a little dent in my TBR list.
Is your TBR mostly print or ebook?
Ebook. I try not to buy paperbacks most of time due to bookshelf space.
How do you determine which book from your TBR to read next?
It varies. Lately, I've been trying to read books I've been given to review first, followed by library books and then ones I own. And then there are the times I deviate from the list and read something that's caught my eye.
A book that's been on your TBR list the longest?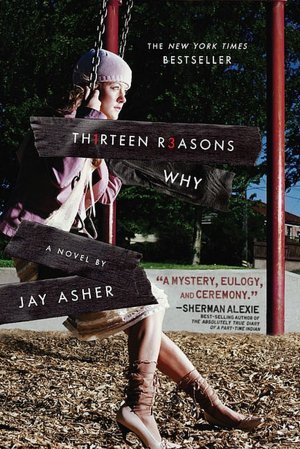 Oh, gosh. I don't know. I guess  by Jay Asher and by A.L. Jackson. A book that's been on your TBR list the longest?
Oh, gosh. I don't know. I guess Thirteen Reasons Why by Jay Asher and A Stone in the Sea by A.L. Jackson.
A book you recently added to your TBR?
Wicked Reckless by Ginger Scott. It's the next book in the series after Wild Reckless. I loved Wild Reckless so much that I can't wait to read more about the Harper boys. I know it's going to be amazing! I'm also hoping I'll get a glimpse into the lives of the characters from Wild Reckless again.
A book on your TBR list strictly because of its beautiful cover?
I don't put books on my list simply because of the cover. There are too many pretty covers with descriptions on the back that I have no desire to read. There are also so many ugly covers with interesting descriptions.
A book on your TBR that you never plan on reading?
Well, I wouldn't say never, but it's going to take me a while to actually do it. It's Outlander. I keep hearing how great the series is and I even bought the entire series for $1.99, but I can't bring myself to read it. It's going to be a like a job. The books are so long and there are so many of them. I know I'll want to read them in a row so I don't forget anything.
An unpublished book on your TBR that you're excited for?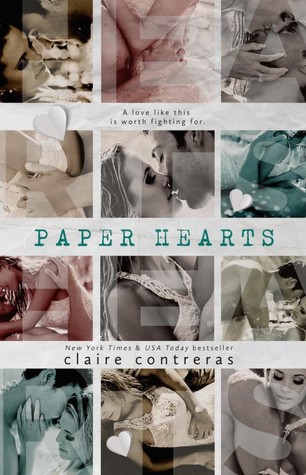 Paper Hearts by Claire Contreras. I loved Kaleidoscope Hearts. I just recently read the prequel to Paper Hearts, Torn Hearts, and it left me hanging! It was such a tease! I am counting down the days until this one is released.

A book on your TBR that everyone has read but you?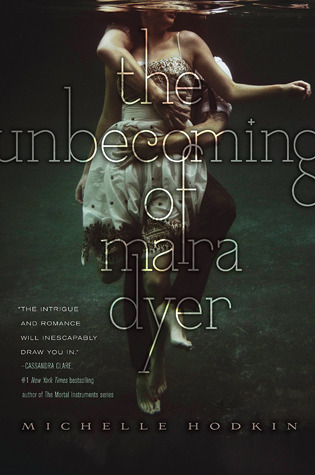 Well, I can't say everyone has read it, but I know quite a few have. It's The Unbecoming of Mara Dyer. I own the freakin' book. I just need to read it already.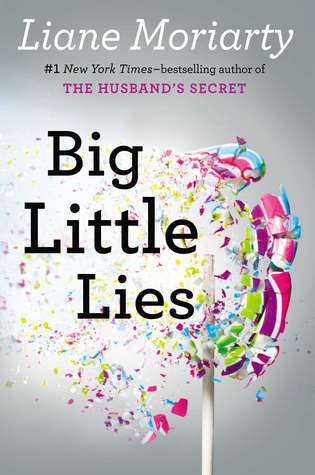 A book that everyone recommends to you?
Huh. I had to think for a minute on this one. Big Little Lies by Liane Moriarty. I know I'll like it. Just haven't had the time yet and I need to borrow it from the library.
A book on your TBR that you're dying to read?
The Raven King by Maggie Stiefvater. I know it's not out yet, but I can't wait to find out what happens!
How many books are on your Goodreads TBR shelf?
Uh, yeah. I don't even want to admit this. Goodreads tells me it's 878. That can't be right!?!? Really, it's much smaller if you go by the books in my possession. Let's call it 25. Maybe 30. Oh, all right. We'll say 50 and call it good!
---
Once again, I'm going to be super lazy and tag all my buddies out there in the blogging world. Have at it! 😉