Okay, so I wasn't personally tagged for this one, but I saw it on My Tiny Obessions. Cristina invited anyone to participate and I couldn't pass up the fun. So, here's the deal:
The Book Cover Guessing challenge was created by Trey @Trey Schnarr Books. Basically, you pick a few (well-known) books that you know nothing about. You guess what they're about by the cover and title. Then, you compare it to the book blurb on Goodreads to see how close you were. Sounds fun, right?
---
My guess:
 Two techies fall in love after hacking into the FBI database.
Goodreads
: 
When Kate Watts abandoned her law career to open a food pantry in Northeast Minneapolis, she never dreamed it would be this difficult. Facing the heartbreaking prospect of turning hungry people away, she is grateful for the anonymous donations that begin appearing at the end of each month. Determined to identify and thank her secret benefactor, she launches a plan and catches Ian —a charismatic hacker with a Robin Hood complex—in the act.
Ian intrigues Kate in a way no man ever has. But after learning he's snooped around on her personal computer, she demands retribution. Impressed with her tolerance and captivated by her spirit, he complies and begins to slowly charm his way past her defenses. Time spent with Ian is never boring, and Kate soon finds herself falling for the mysterious hacker.
But Ian has enemies and they're growing restless. In the hacking world, exploiting a target's weakness is paramount, and no price is too high to stop an attack. And when Kate learns exactly how much Ian has paid, she'll discover just how strong her love is for the man who has hacked his way into her heart.
Verdict: Well, at least I got the hacker part kind of right.
---
 My guess:
There's this queen. She hides in the shadows because she's ugly. But she's also a stealthy killer. She's after Tor, the good guy trying to save the princess of the realm.
Everyone Celaena Sardothien loves has been taken from her. But she's at last returned to the empire—for vengeance, to rescue her once-glorious kingdom, and to confront the shadows of her past . . .
She will fight for her cousin, a warrior prepared to die just to see her again. She will fight for her friend, a young man trapped in an unspeakable prison. And she will fight for her people, enslaved to a brutal king and awaiting their lost queen's triumphant return.
Celaena's epic journey has captured the hearts and imaginations of millions across the globe. This fourth volume will hold readers rapt as Celaena's story builds to a passionate, agonizing crescendo that might just shatter her world.
Verdict: I couldn't have been further from the real description, if I tried. Lol.
---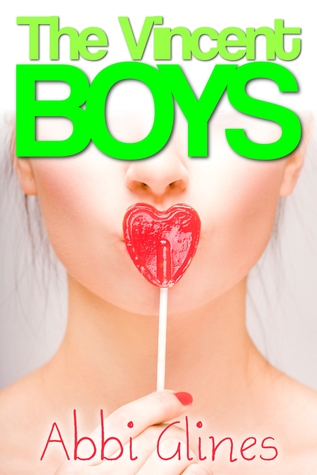 My guess:
A not so popular girl has a crush on the oldest Vincent boy. He's captain of the football team and way out of her league. His nerdy younger brother is in love with her. Should she settle?
Ashton is getting tired of being good, of impressing her parents and playing ideal girlfriend to Sawyer Vincent. Sawyer is perfect, a regular Prince Charming, but when he leaves town for the summer, it's his cousin Beau who catches Ashton's eye. Beau is the sexiest guy she's ever seen, and even though he's dangerous, Ashton is drawn to him.
Beau loves his cousin like a brother, so the last thing he wants to do is make a move on Sawyer's girl. Ashton is off-limits, absolutely. That's why he does his best to keep his distance, even though he's been in love with her forever. When Ashton wants to rekindle their childhood friendship in Sawyer's absence, Beau knows he should say no.
Ashton and Beau don't want to hurt Sawyer. But the more they try to stay away from each other, the more intense their urges become. It's getting way too hard to resist….
Verdict: It wasn't brothers, but cousins. And no football players or nerds.
---
See — it was super fun! Now, go play The Book Cover Guessing Challenge! I'm tagging you.